Plan your next timeless adventure for the whole family, without breaking the bank! Here are some of our favorite ways to enjoy the Golden Isles on a budget: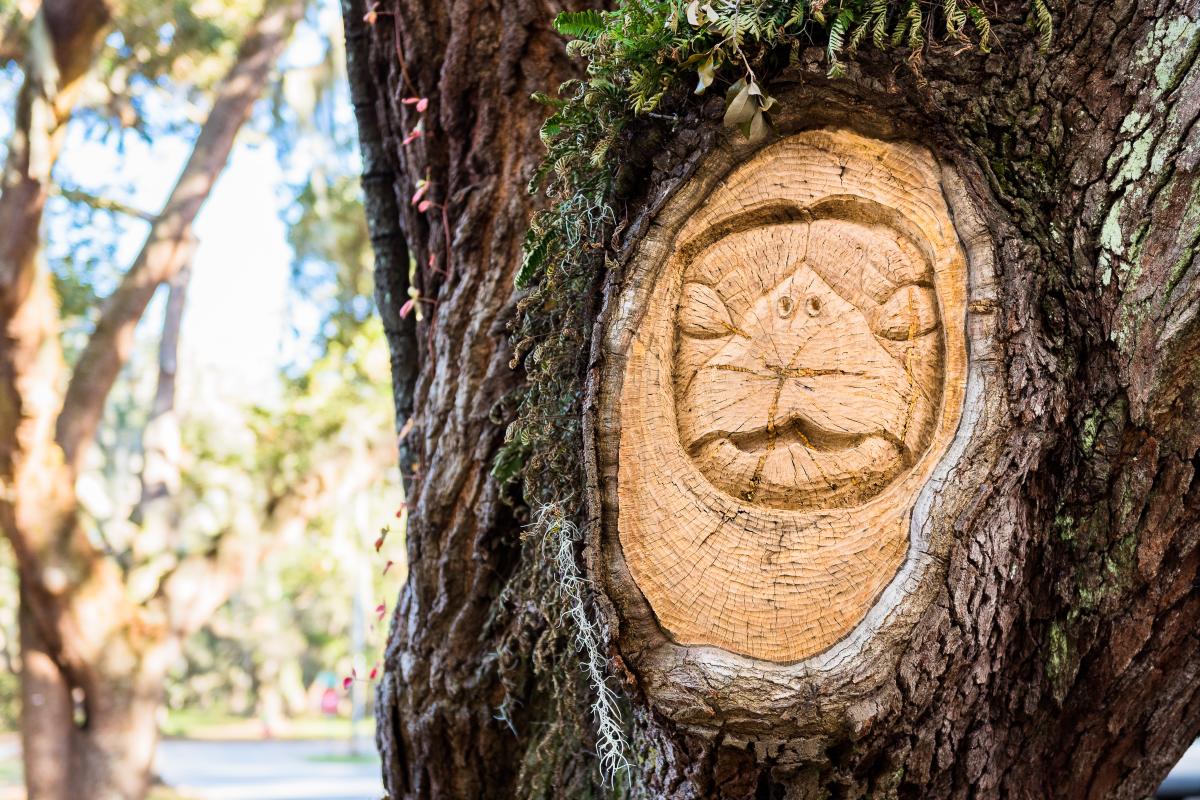 1. Go on a treasure hunt
St. Simons Island is home to intricate, hand-carved tree spirits throughout the island. These carvings are said to hold the spirits of beloved local sailors and native (and magical!) wildlife. With seven of the twenty carvings located on public land, the St. Simons Island Tree Spirits will keep the whole family busy.
Visit the St. Simons Island Welcome Center for a map of the tree spirits (and to see our most popular one, located beside the building!), or view our full-day treasure hunting itinerary. After you complete the hunt, treat yourself to a sweet treat from Moo Cow Ice Cream! 
Pricing: The St. Simons Island tree spirits are free to view and find on your own. You may want to rent bicycles to reach all of the tree spirits across the island. We recommend renting from Cruise Ebike Rentals, which offers complimentary drop off and pick up for your rentals!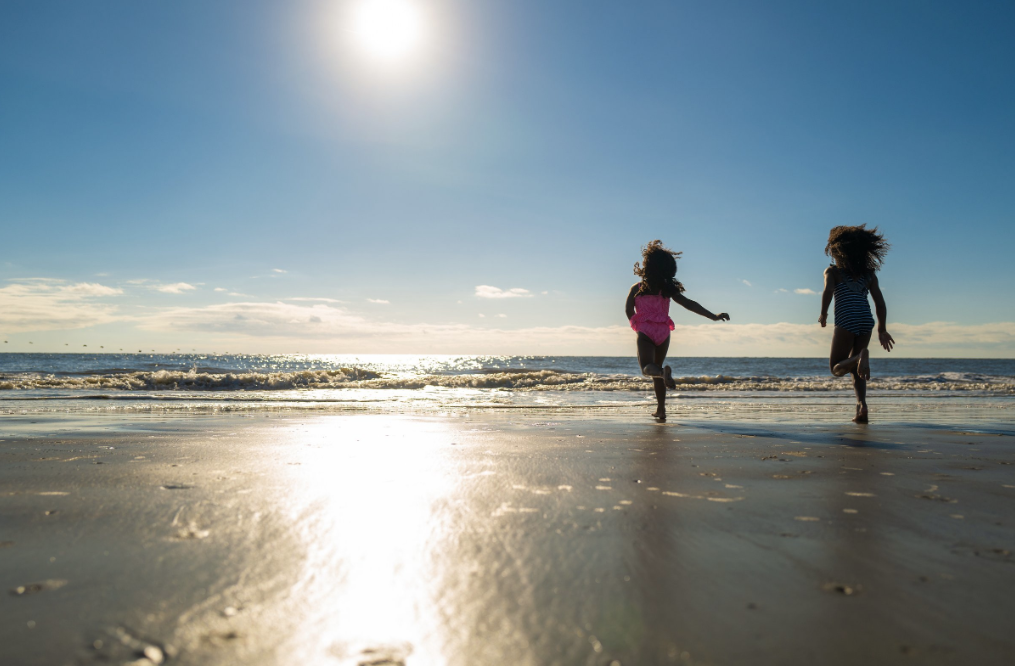 2. Enjoy our beaches
The Golden Isles has so many options for beach experiences, you could plan your whole trip around beach-going! Head toward East Beach on St. Simons Island and explore the different access points: Gould's Inlet offers great bird watching, fishing or calm ocean views; the U.S. Coastguard Station, or "First Street Beach Access" offers traditional beach activities, a boardwalk and access to the World War II Home Front Museum, which is full of interactive exhibits and galleries for any family looking to learn something new; Massengale Park offers a quieter experience, complete with a shaded picnic area, a playground and traditional beach activities.
On Jekyll Island, explore the pristine Glory Beach. Take a walk on the beautiful, long boardwalk that creates an easy pathway between sand dunes and freshwater pools; go shelling along the shore; take a dip in the sea; build a sandcastle. Or visit St. Andrews Beach and walk along the Wanderer Memorial Trail for a touching perspective on one of the area's most impactful historical events before enjoying a gorgeous sunset from the sandy beach. Or head north to the iconic Driftwood Beach, adjacent to the Clam Creek Picnic Area to enjoy your lunch in the shade of pristine oaks and overlooking the ocean, and explore the spectacular driftwood "trees" along the shore—and don't forget to take some memorable photographs!
Pricing: Parking on St. Simons Island is always free. Vehicle entry to Jekyll Island requires a valid parking pass, which can be purchased at the Pay-In-Lane System or the Guest Information Center. These passes are $8/day or $38/week. Learn more about Jekyll Island access. While all beaches in the Golden Isles are public, access to Sea Island and Little St. Simons Island beaches is limited to guests of their respective resorts. 
3. Bike the Golden Isles
With about 25 miles of paved biking trails throughout the area, Jekyll Island offers immense opportunities for easy island exploration. Find a local bike rental shop, or bring your own gear. Jekyll Island Trail System maps are available for free at the Jekyll Island Welcome Center or the bike barn on Shell Road, or you can download a map.
In addition, the St. Simons Island biking trail system provides connections to various activities across the island. You can take a heritage tour at the Harrington School, fish at St. Simons Island Pier or view native wildlife at Cannon's Point Preserve, just to name a few. If you want to get off the paved paths, East Beach is an excellent spot for beach biking during low tide. The beach is accessible from any entry point such as Massengale Park. You can even tour the island by bike with Bike the Islands.
Pricing: If you don't bring your own gear, you will have to rent bicycles from a local shop. Please call (912) 634-0330 for pricing if you are interested in a tour of the Harrington School. Cannon's Point Preserve is free to enter and park. Vehicle entry to Jekyll Island requires a valid parking pass, which can be purchased at the Pay-In-Lane System or the Guest Information Center. These passes are $8/day or $38/week. Learn more about Jekyll Island access.
4. Go for a hike
Perfect for an adventurous day, Cannon's Point Preserve is a 600-acre tract of green space at the north end of St. Simons Island that is open for public exploration. Take a hike to explore the area's nature and wildlife, and enjoy the island's primitive wilderness experience. Find ancient ruins, a huge variety of flora and fauna, and watch for birds!
You will need to bring your own sunscreen, bug spray, water and snacks to this nature preserve. The park is open Saturday - Monday and 9:00 a.m. until 3:00 p.m. Have your own kayak or paddleboard? The non-motorized boat launch is open from 9:00 a.m. until 1:00 p.m.
Find even more hiking and walking trails.
Pricing: Local hiking and walking trails are free to use. Find out more if you would like to rent a kayak or paddleboard.
5. Participate in a trolley tour
Catch a St. Simons Island trolley tour from Pier Village to tour the area with one of our local, knowledgeable companies to learn more about the history, people, sites, and stories that make the island so magical.
Trolley tours on Jekyll Island are provided by the Mosaic, Jekyll Island Museum. These historic tours feature a guided tram tour of the 240-acre historic district, including entry into two historic cottages built by prominent members of the "Millionaire's Club".
Find a tour that fits your schedule.
Pricing: Trolley Tours vary based on the tour operator and length of tour. Find tickets as low as $20/adult and $10/child, and children under 4 free. Learn more.

7. Explore Historic Downtown Brunswick
A trip to the Golden Isles wouldn't be complete without putting aside a day to explore the historic port city of Brunswick. Head to Hofwyl-Broadfield Plantation to quite literally step into the experience of a 19th century rice plantation. A stop on the Colonial Coast Birding Trail, this is also an excellent spot to look for herons, egrets, ibis and painted buntings. This nature trail leads back to the Visitors Center along the edge of the marsh where rice once flourished.
If you prefer to stay in town, stop by each of downtown's 14 signature squares, find the new murals going up around town, or head to Mary Ross Waterfront Park to see The Liberty Ship Memorial Plaza, where you can view a scale model of a Liberty Ship, similar to those built in Brunswick's shipyards during World War II, enjoy an outdoor musical playscape, or simply watch the huge oceangoing ships from around the world, as well as picturesque shrimp boats, pass by from along the waterfront docks.
Pricing: A tour of Hofwyl-Broadfield Plantation, including admission, ranges between $5 and $8/person. Learn more. Use our map of Brunswick to plan a self-guided walking tour of the area, or participate in a guided walking tour through Old Town Brunswick for $18/person, including admission into a historical building. Learn more.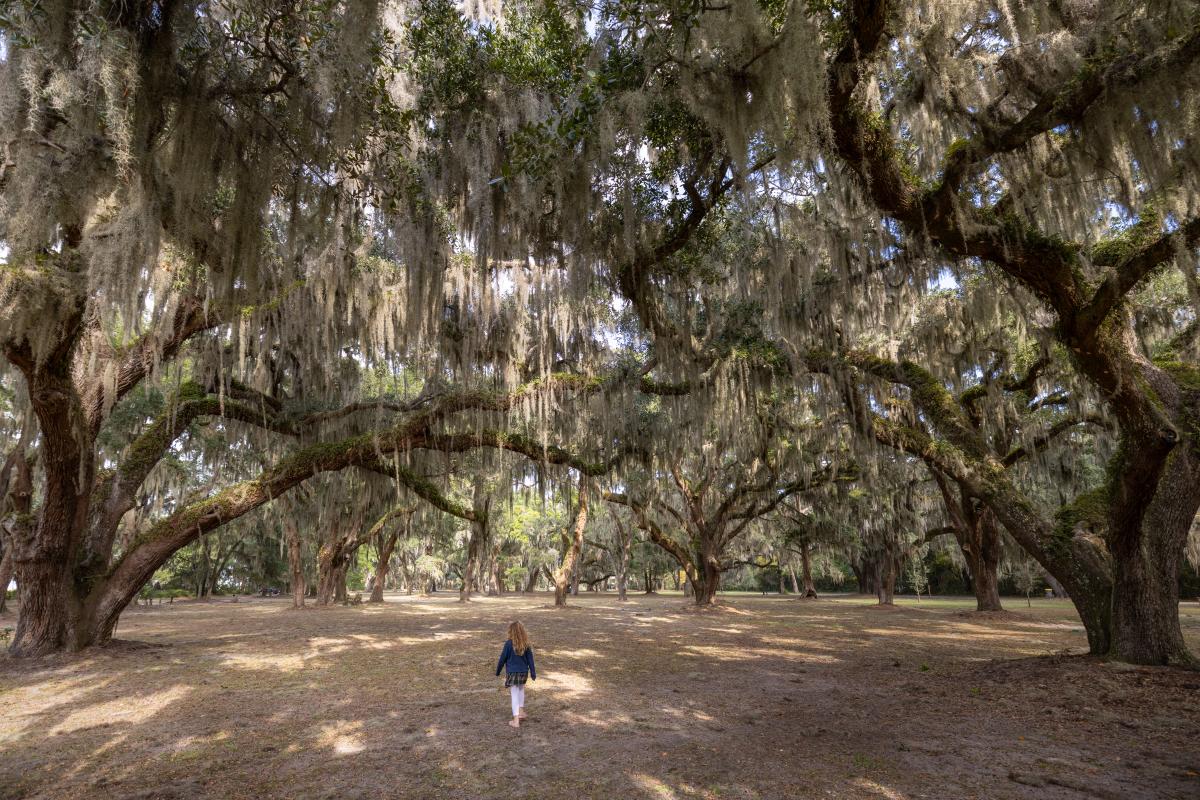 8. Play disc golf in the park
Visit Gascoigne Bluff, a gorgeous park complete with the Historic Hamilton Plantation Cabins and Grounds, a fishing pier, and plenty of live oak trees dripping in Spanish moss. Take the afternoon to explore the park, and best of all, participate in a friendly, but competitive game of disc golf on the shaded, 6-hole disc golf course that uses the natural oaks as obstacles. Bring your own discs, and print a scorecard for an enjoyable (and free) family activity.
​Pricing: Disc golf at Gascoigne Bluff is free of charge, but you must bring your own discs. If you choose to tour the Cassina Garden Club Slave Cabins, donations are appreciated, but admission is free. Please call 912-638-1908 or 912-638-9808 to schedule a tour.