Playing golf in the Golden Isles is certainly an experience in and of itself. Whether you're playing a round at Sea Island Golf Club or you're putting your skills to the test at Sea Palms' new course, there are many opportunities to drive, chip and putt your way around the Georgia coast. But what about those iconic 19th-hole experiences you can only find in the Golden Isles? Here are our top things to do before or after your day out on the course!
1. Climb the St. Simons Lighthouse
With 129 steps to the top of the St. Simons Lighthouse, you'll be rewarded with breathtaking aerial views of St. Simons Island, Jekyll Island and even Brunswick. If you're a history buff, you'll learn all about the maritime history of the island, including the lighthouse's role during the Civil War. Be sure to opt for the museum's combined ticket, which grants access to their recently-opened World War II Home Front Museum. 
When to do this: Depending on your tee time, you can easily do this in the same day. Or, if you'd rather do this on a separate day, you can extend your time by walking through Neptune Park and along the St. Simons Pier. 
Cost: $12 for an adult ticket, or $20 for a combined ticket to visit the World War II Home Front Museum
Address: 610 Beachview Drive, St. Simons Island. The World War II Home Front Museum is located about a mile down the road at Coast Guard Beach, 4201 1st. Street

2. Day Trip to Little St. Simons Island
Transport yourself to what seems like an entire other world where untouched landscapes and native wildlife reign. On Little St. Simons Island, 11,000 undeveloped acres are yours to explore. Book a guided day trip to see the island's ancient maritime forests, sun-drenched beaches and incredible wildlife. Take in the vast marshes on your private boat ride to the island, sample the fresh and homegrown delights of the island's garden, and rock the day away on the Lodge's serene porches. 
When to do this: Day trips to Little St. Simons Island are just that - a day-long adventure, so it's best to do this on a day you don't already have a tee time booked. 
Cost: $95 per person. Day trips include private round-trip transportation, a guided tour, lunch prepared by the talented culinary team and an afternoon on the beach.
Address: Trips depart from Hampton River Marina on St. Simons Island, 1000 Hampton River Club Marina Drive. Reservations are required and can be made by calling 888-733-5774.
3. Step Back in Time on Jekyll Island
If you've booked a tee time or two on one of Jekyll Island's golf courses, you'd be remiss not to visit the island's 240-acre National Historic Landmark District. Uncover the island's rich and opulent past as you make your way through the famed "millionaires' village." Imagine what life was like on the island during the 19th century when some of America's most elite families made Jekyll Island their winter playground. 
When to do this: Before or after your tee time at Jekyll Island Golf Club. The guided Landmark Tour lasts approximately 90 minutes.
Cost: Free for a self-guided tour. If you'd like to accompany the Landmark Tour, cost is $20 per person and includes admission to the new Mosaic Jekyll Island Museum. 
Address: Mosaic is located at 100 Stable Road.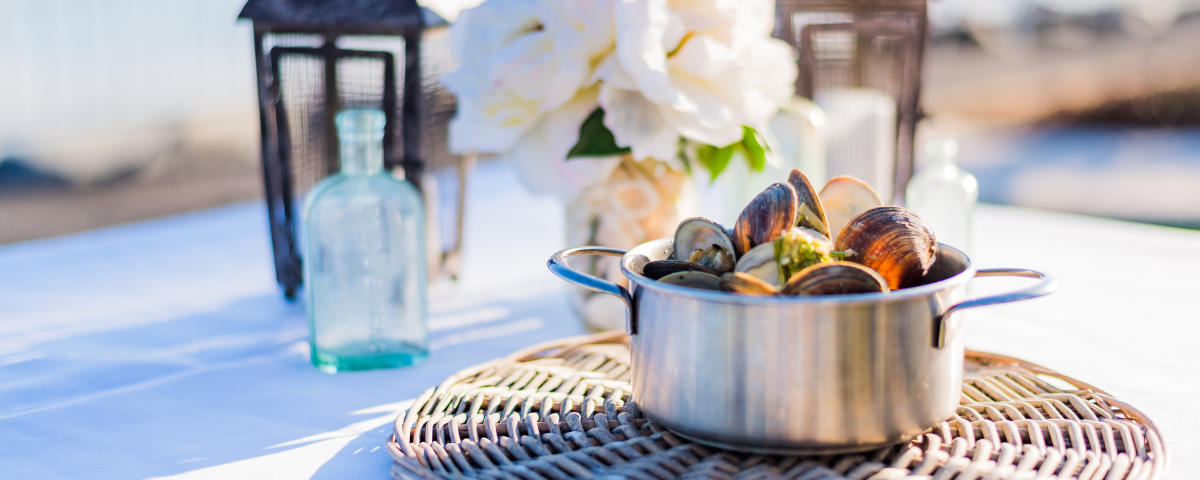 4. Savor Coastal Cuisine
Among beautiful beaches, historic landmarks and award-winning golf courses, the Golden Isles is also well-known for its fresh, local seafood. Eat your heart out as you sample and savor your way though the Golden Isles Culinary Trail. Wild Georgia Shrimp, fresh pastas, Southern classics and waterfront tables are just a few of the hallmarks of these local favorite restaurants. 
Make your next Georgia golf trip a hole-in-one with these can't-miss experiences. And when you're ready to book your tee time, we have you covered there, too!